HideMyAss! Review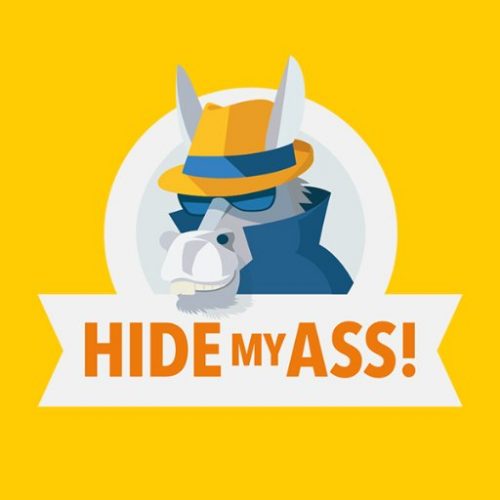 Interface has a very slick design
Wide range of server locations, including specific cities
Overview
With ample financial backing from owner Avast, a top anti-virus software company, the UK-based service HideMyAss! (HMA) has a wide range of server locations, and over 120,000 IP addresses across over 900 servers. HMA also has one of the best app designs. Unfortunately, the company seems to have invested more in looks than in performance. We saw spotty reliability and speed, and HMA's privacy and security features fall far short of competitors. Its UK incorporation makes it subject to EU data retention regulations and intelligence-sharing agreements with the US, so if you're looking for true online anonymity you'll want to go elsewhere. For better security and performance, check out NordVPN.
Good
One of the earliest VPN services with a large range of server locations, but a buggy app and privacy protections that fall short of competitors.
PROS
Interface has a very slick design
Wide range of server locations, including specific cities
CONS
Inconsistencies in speed & performance
Subject to EU data regulations
Lack of advanced manual options
Connection metadata is logged for 3 months
Speed & Performance: 6.5
Our most recent tests showed HMA to have performance inconsistencies, and only mediocre speeds. At busy times of day, and on popular servers, we found reliability of our connection to be sub-par. While speeds were typically passable, they certainly didn't impress us, especially considering the super-fast speeds we get with competitors like (the lower-priced) NordVPN. The current standout is their France server, which has doubled its speed and can now handle several HD streams or other multi-tasking activities. Servers in the UK and Germany are almost as fast, as are servers in faraway Mexico—a great sign for overall global speed performance. Although servers in China are still slow by US standards, they have improved recently to usable levels. We are watching to see if HMA continues to improve along these lines.
Unblock Content: 8.0
HideMyAss! VPN works with a good selection of popular sites and services, including Facebook, Netflix, BBC iPlayer, Amazon Prime, torrenting, and gaming. However, some premium streaming services don't work consistently with HMA.
Security & Privacy: 3.0
If all you want and need from a VPN is to browse public Wi-Fi safely, prevent your ISP from selling your data, and stay off government databases, then HMA's more limited privacy protection will be fine for you. Privacy is completely adequate for these uses. There is a built-in kill switch, DNS leak blocking, and first-party DNS servers for privacy. They also have switched recently to the shared IP model.
However, it's not the best option available if you need absolute anonymity, since its UK base subjects it to both EU data regulations and US intelligence-sharing agreements. Although HMA does not monitor or record your connections, it does log timestamps, the amount of data transmitted each session, and your IP address along with the VPN server IP address. Normally, these logs are deleted after three months, but they are retained for anyone suspected of any type of illicit activity or of breaching their terms of service. For absolute privacy and security, look to NordVPN or another of our best VPNs for privacy.
Server Locations: 9.0
HMA's server location options are one of its best features. They have servers across the planet, usually with multiple options per country, including many countries not covered by other VPN providers. The software will optimize your server choice for you when you pick a country, or you can choose your location manually.
Ease Of Use: 8.0
HMA's new app has one of the best designs we have seen. It's modern, playful, and gives an edgy smartphone-like experience to desktop use. Despite the huge number of server choices, their search function works great. Information such as confirmation messages and your old vs. new IP address are easily visible. Despite it's pretty face, however, the app is a bit buggy. We saw the interface freeze and fail to respond several times during our testing. Some advanced users might complain about the lack of manual options within the app, though, especially in the desktop version, which is OpenVPN without any manual settings at all.
WHAT WE LIKE
Attractive app design

Playful branding combined with intuitive interface

Search function is powerful
WHAT WE LIKE LESS
Sometimes unresponsive and buggy

Design gets in the way of functionality

Lack of advanced or manual options
Customer Support: 6.5
HMA's customer support is hit-or-miss. We contacted support on multiple occasions, via both email and live chat, and sometimes the response was impressive, while other times it was both slow and unhelpful. Their website support does include a comprehensive knowledge base. However, it is poorly organized, making it difficult to find the answer to a particular problem or question.
Value For Money: 6.0
Given the performance and speed inconsistencies, along with HMA's privacy and unblocking shortcomings, we can't give high marks in this category. Many of the other VPN providers we feature offer a better service at a lower cost than HMA, such as NordVPN – our #1 rated provider – at only $3.29/month.
WHAT WE LIKE
Lots of VPN features

Vast range of servers and IP addresses

Killswitch and DNS blocking
WHAT WE LIKE LESS
Not all premium streaming services work

Not compatible with many devices outside main platforms

Mediocre speeds and inconsistent performance

No manual options
RELATED: